Inner East Soundsystem
Roots Dub
Introducing a new club in Tilburg…
Inner East Soundsystem proudly presents the first Tilburg Dub Club. Aiming to bring you the best national and international in soundsystem culture! For this very first edition Inner east soundsystem presents Youth & Truth Soundsystem from Belgium. Both will bring their soundsystems and meet each other inna the dance. Get ready for some spiritual upliftment and earthshaking vibes. This is going to be a special one.
Youth and truth:
A spiritual roots reggae soundsystem from Belgium spreading the truth for the youth since 2005. As the children of today are the people of tomorrow, Youth & Truth are on a mission to raise them with love and awareness. In order to let the message be heard and felt properly, they built their own sound system late 2010. They have hosted many sessions (Dub Down Babylon, Stand Firm, Dubwise Kulture,...),inviting soundsystems and producers from near and far.
In 2014 they started their own record label called "Youth & Truth Music" and the release of their first vinyl record. The twelve inch single featuring Danny Red's "Rasta We Rasta" became a soundsystem hit.
Expect a profound sound system experience focusing on the message within the music.
Inner east soundsystem:
Inner east is a collective of four people. They started hosting regular soundsystem sessions in Tilburg since 2014 and later on started building their own speakerboxes in 2019. After years of hard work they have finally finished thei furst full stack. Pull your skanking shoes out of your wardrobe and get dancing!
One LOVE
Let op !
WANNEER DE DEUREN OPEN GAAN, GEEN ONLINE TICKETVERKOOP MEER.
DAN ZIJN KAARTEN ALLEEN AAN DE DEUR NOG VERKRIJGBAAR
DEUREN OPEN: 22:00
START PROGRAMMA: 22:00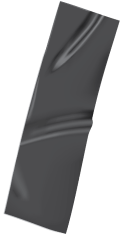 Koop tickets
| | |
| --- | --- |
| Datum | 02-09-2023 |
| Tijd | 22:00 |
| Genre | Nacht eigen klein |